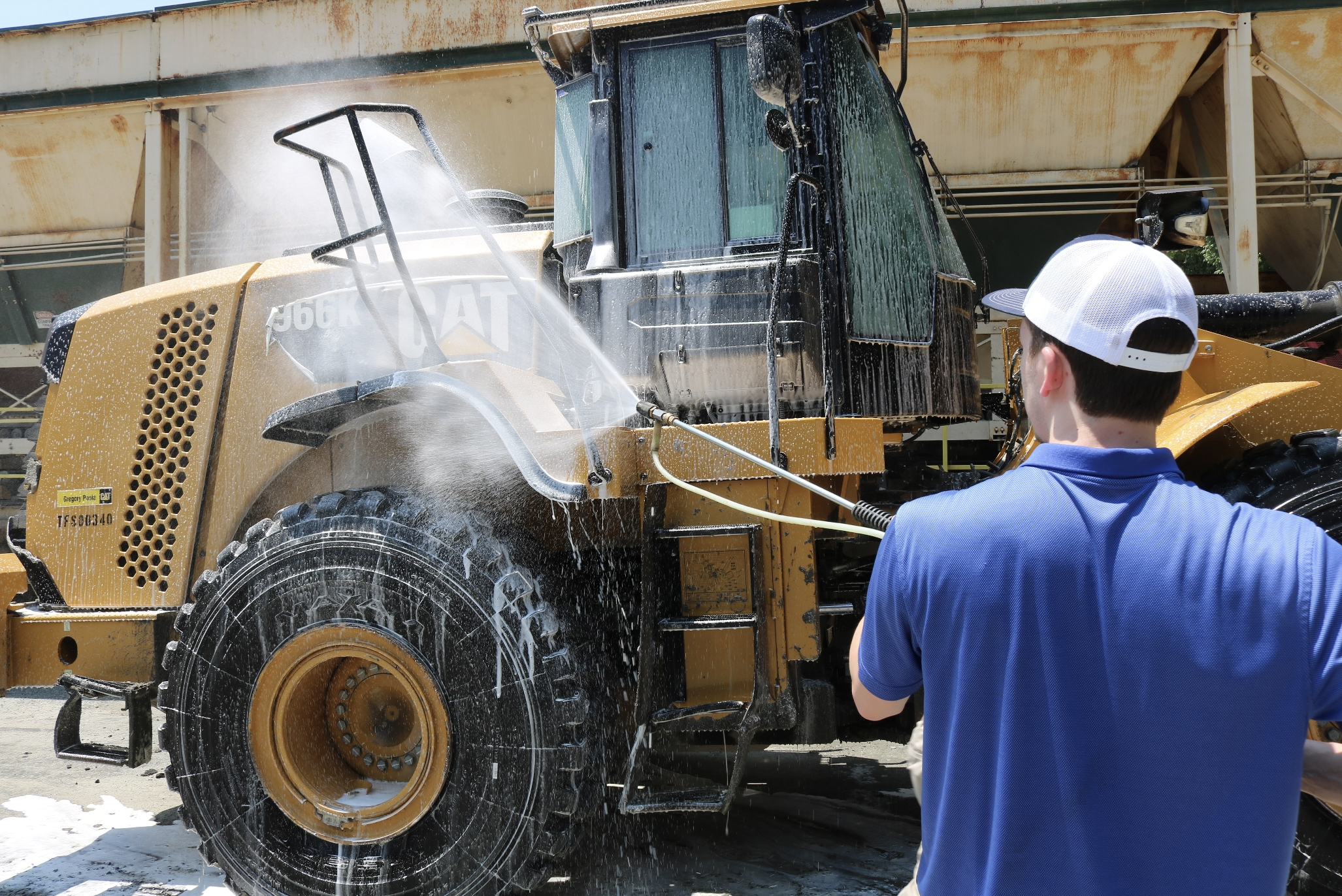 We Give Extra Care
Our on-site trailer washout service is designed first with our customer's needs in mind. We focus on showing up every day, as scheduled, on time, and washing out as many trailers as possible. We are excited to take away your washout headache with our accountable service. We guarantee every washout and go out of our way to ensure a quality washout.
After washing out the trailer we will take time to clean up all the material that comes out and like the Boy Scouts, we will "leave no trace".  Wastewater disposal is also available if we will need to suck up all our wastewater from the washouts. You can count on us year over year to always be on time, and professional, and clean your trailers with a quality washout.
Dependeable
We actually show up, on time, day after day, year after year. We are devoted to getting the job done as promised.
Quality Service
A stringent procedure ensures the quality of your trailer washouts. All washouts are guaranteed to satisfy.
Efficient Scheduling
We work around your needs and your schedule to find the most efficient times for us to work for you. Once a month, or seven days a week, we promise to make it happen.
Above Expectations
Our mobile fleet of trained and experience employees take pride in their work. We provide our staff with the best equipment and tools so they can continue to push above expectations.
TESTIMONALS


Good place for truck wash… Overall good service and friendly staff.
– R. Terry



Great place for a trailer wash out, quick and reasonable. Friendly staff and excellent service.
– L. Fisk



Great place to get a truck wash and washout!! Great service and good prices.
– J. Bulla