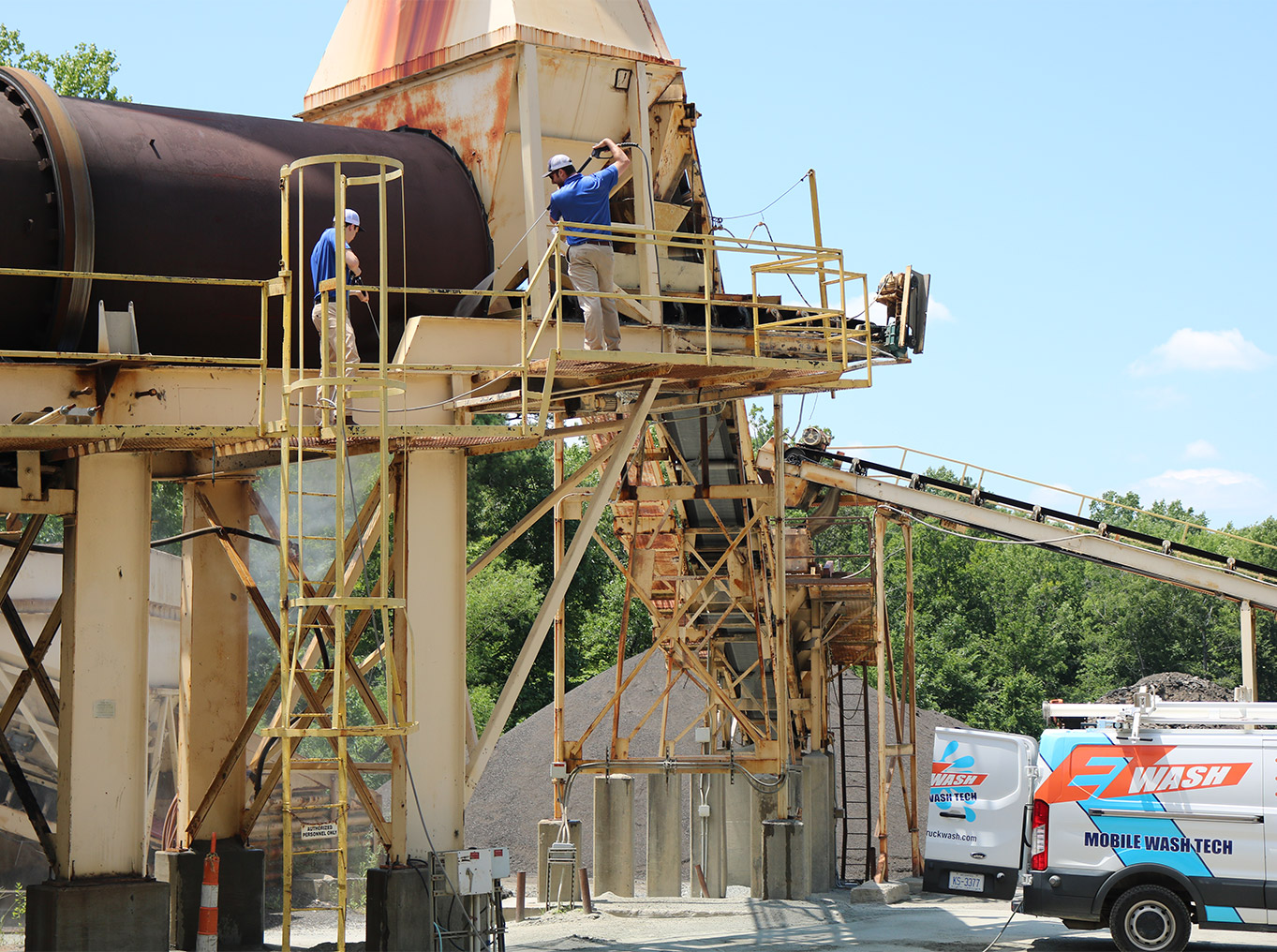 Equipped For All Pressure Washing Needs
EZ Wash Truck Wash provides quality commercial pressure washing services in North Carolina. Our team of experts uses the latest equipment and techniques to get your property clean and looking its best. We understand that the appearance of your buildings may not always be in your control. Weather conditions, people traffic, normal wear and tear, and a number of other influences can negatively affect your buildings, doors, floors, parking lots, and machinery. This can leave your business looking less than its best.
Fortunately, EZ Wash Truck Wash can help! No matter how big or small the job, we have the experience and expertise to get the job done right.
We offer a variety of services to meet your needs, including cleaning the following:
Industrial Facilities
Dumpster
Equipment
Warehouses
Loading Docs
And much, much more
We provide the most efficient method of getting rid of the surface dirt, mold, mildew, and any other buildup that could collect on your building, parking lot, or walkways. Plus, pressure washing is the most efficient way to prepare your building for repairs, new paint, or stain.
Our commercial pressure washing service is the ideal way to keep your commercial property looking its best. Contact us today to schedule your consultation.
Dependeable
We actually show up, on time, day after day, year after year. We are devoted to getting the job done as promised.
Quality Service
A stringent procedure ensures the quality of your trailer washouts. All washouts are guaranteed to satisfy.
Efficient Scheduling
We work around your needs and your schedule to find the most efficient times for us to work for you. Once a month, or seven days a week, we promise to make it happen.
Above Expectations
Our mobile fleet of trained and experience employees take pride in their work. We provide our staff with the best equipment and tools so they can continue to push above expectations.
TESTIMONALS


Good place for truck wash… Overall good service and friendly staff.
– R. Terry



Great place for a trailer wash out, quick and reasonable. Friendly staff and excellent service.
– L. Fisk



Great place to get a truck wash and washout!! Great service and good prices.
– J. Bulla